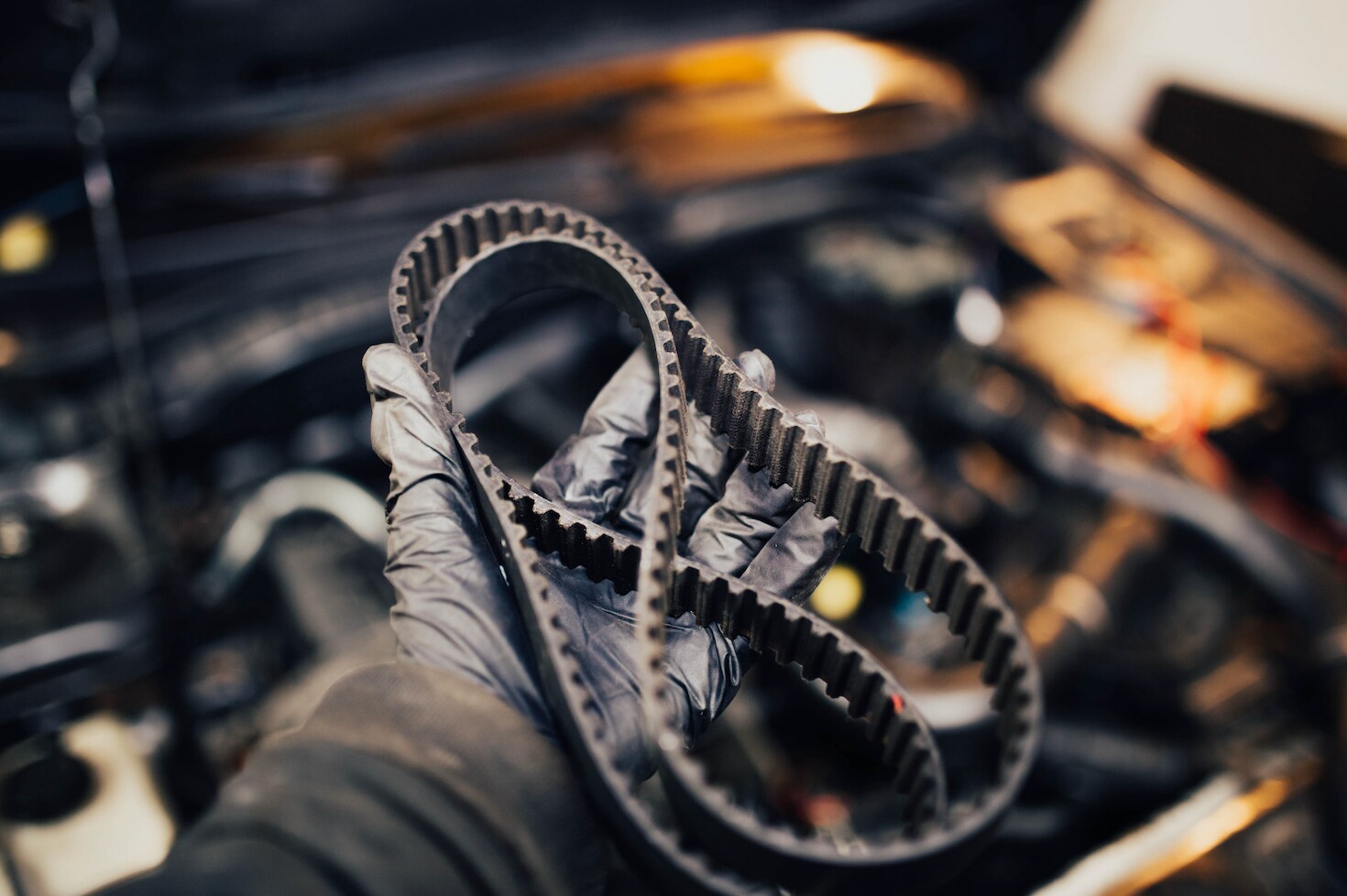 Benefits
Your timing belt keeps your engine running. Some benefits of servicing your timing belt are:
Improved horsepower and acceleration.

Increased gas mileage.

Prevent unexpected and/or more costly auto repairs
When should I get it?
You should check your timing belt every 100,000 miles or every 6 years.
What is a timing belt?
The timing belt is a rubber belt that synchronizes the actions of the camshaft and crankshaft to keep your valves safely moving and your engine running. In older vehicles, the timing belt may actually be a chain. Regardless, the purpose is the same, and it is important to the functioning of your vehicle.
Why is it important?
If your timing belt breaks, it can cause damage to your internal engine.
Why do this with us?
We've got you covered. At Merrick Jeep Chrysler Dodge Ram we have factory parts and factory trained technicians with tons of experience.