Find Your Vehicle, Guaranteed!
We know how difficult it is right now to find the car you are looking for. 
If you don't see a vehicle on our website, we can still get it for you!

   We have local, regional and national inventory available. Save time and let us find your dream car.

  We also have other options like custom orders or local swaps to get you in the car you want.

 Don't go over-searching, simply submit the contact form below and one of our helpful staff will reach out to get the process started.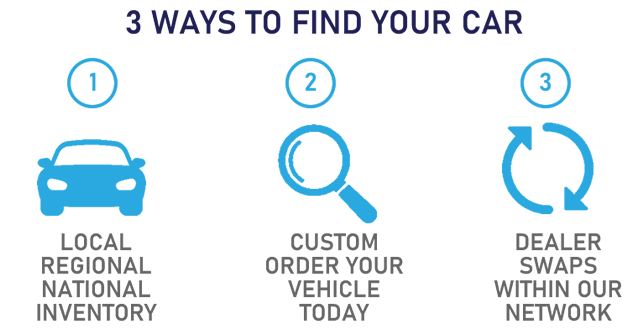 The VIP promise 
We will locate the exact vehicle you want and let you know availability
We will provide an order number within 24 hours 
We will offer similar vehicles (close matches)