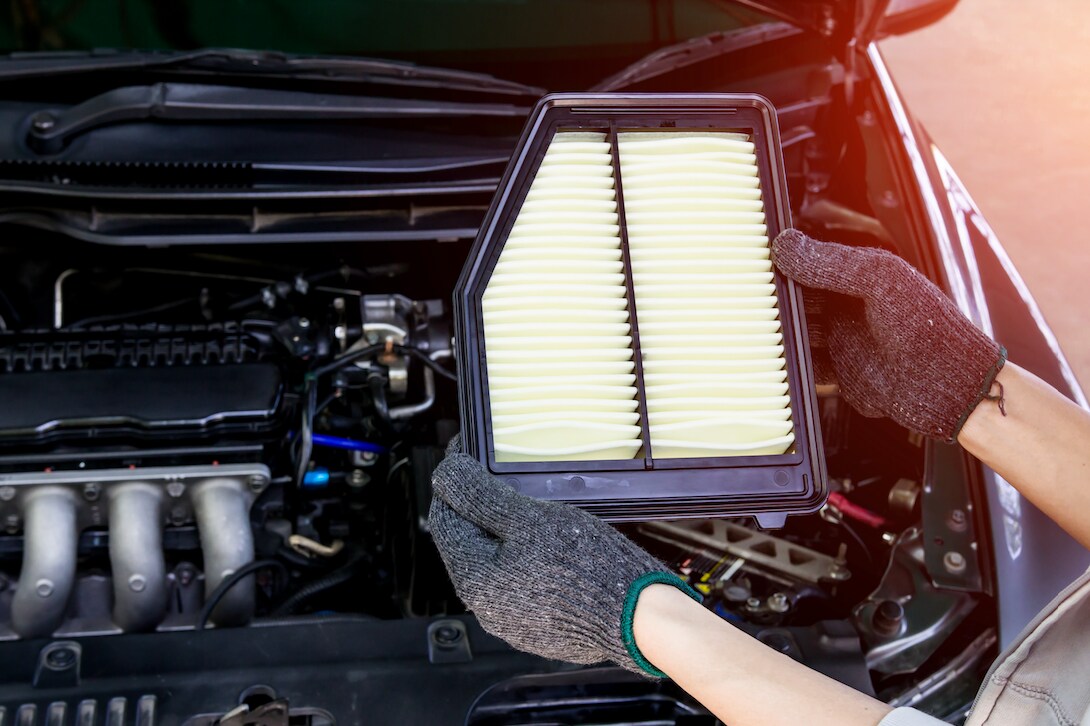 Benefits of

replacing

 your engine air filter
Over time, your car's engine air filter will collect dirt and debris, and even bugs, so you'll have to get it replaced in order for your vehicle to keep running well. A clean air filter will benefit your car's fuel efficiency. And in some situations, it can help a vehicle's fuel efficiency by as much as 14 percent. That might not sound like much, but depending on the size of your car, truck, van, or SUV, it can end up saving you money every time you fill-up. Aside from that big benefit, a new air filter will also help your car's acceleration and can lead to lower emissions, as well as overall improved engine performance. Even though vehicle maintenance schedules will vary depending on the make and model of your ride, it's always a good idea to start with your owner's manual.
When should I get it?
You should check on your engine air filter once a year or every 12,000 miles- whichever comes first.
What is it?
Your engine air filter keeps our dirt and debris from the intake of your engine.
How do I know if I need it?
If you notice a decrease in fuel mileage, a power loss from your engine, or if your filter looks dirty, it's time to check your air filter.
Why do this with us?
At Merrick Jeep Chrysler Dodge Ram, we have only genuine OEM parts that fit exactly to the airbox of your vehicle. They do not leak air past them and are specifically designed to correct air flow.