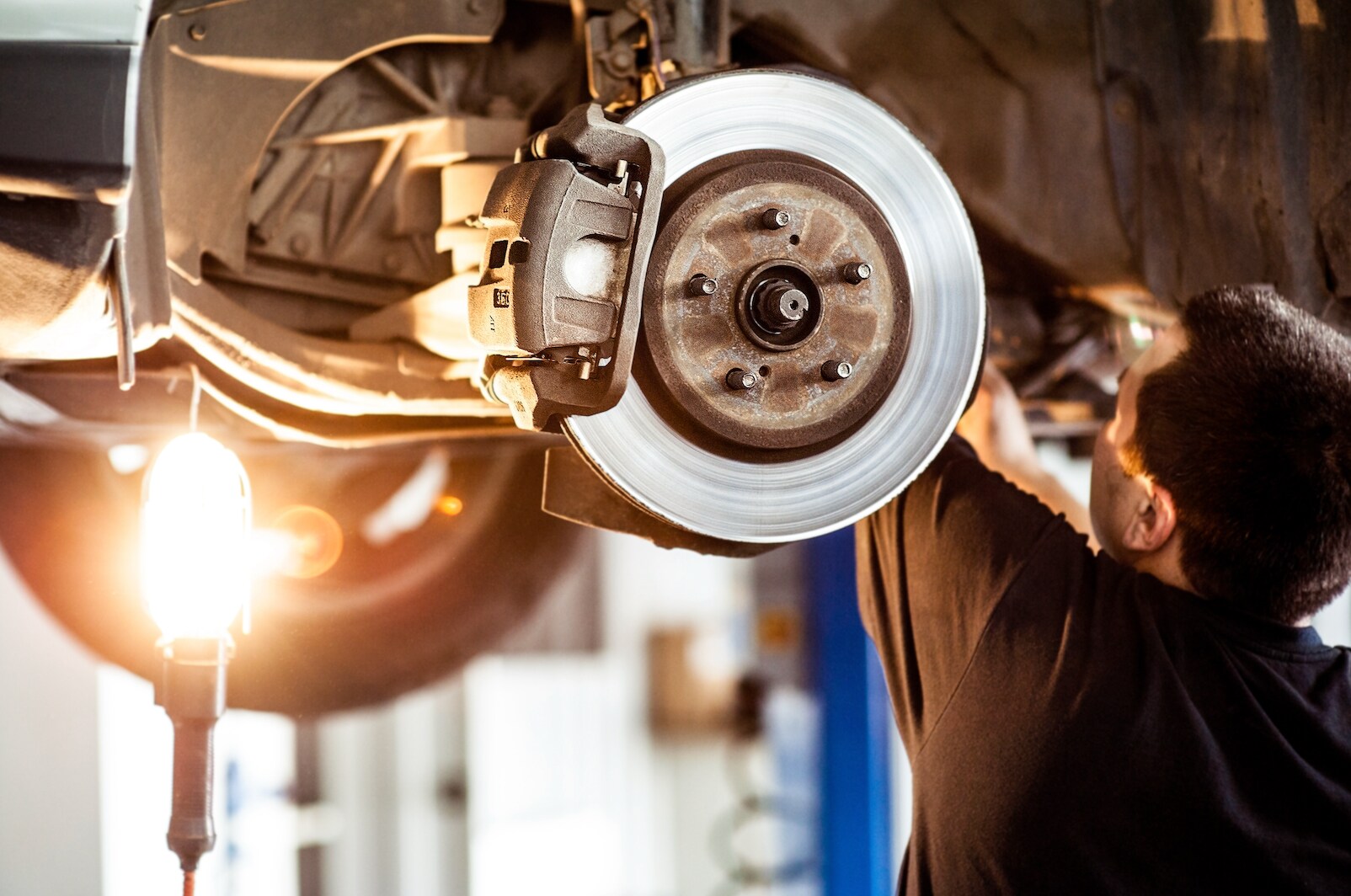 Benefits of Repairing Your Brakes
Break repair is vital to driving safely in your vehicle. Your brakes slow you down and make your vehicle stop- without proper brake function, you may not be able to make a quick stop in time. Checking your brakes ensures that you can come to a complete stop quickly which could potentially save you from a devastating collision. 
When should I get it/ How long will it last? 




It's probably time to bring in your vehicle for a brake repair when your brake pads begin to show signs of wear, you hear noise or feel a pulsating vibration when you press on the brakes. 

Typically, a brake repair will last 25,000- 45,000 miles but may depend on your driving habits. 
What is it? 




Your brakes are made up of different metals that make friction to slow you down and stop your vehicle.

During a brake repair, we will check to see if your brake pads, or rotators need to be replaced or resurfaced.  



Why do this with us? 
You can trust our factory trained technicians to service your vehicle using 100% genuine factory parts. 
Schedule Your Brake Repair Today!