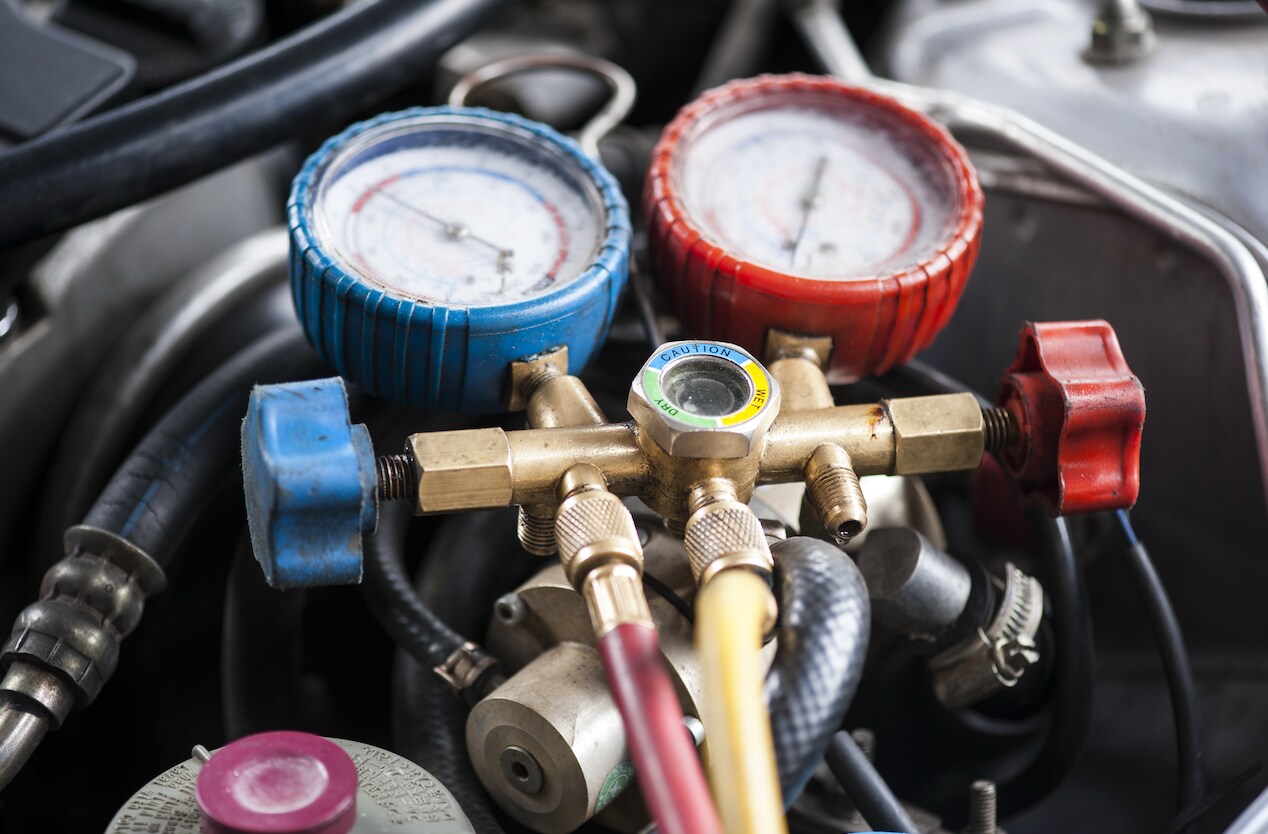 Benefits
There are so many benefits of air conditioning your car such as:
A cooler, more comfortable driving experience.

Better air quality.

De-misted windscreen.

A safer drive.

More fun in a traffic jam.
When should I get my A/C repaired?
The best indicator that you need to recharge the refrigerant is when the system begins to cool less than it used to, but before it stops cooling completely. When your system doesn't blow as cold as it once did, you need to have it inspected
What is it? 
The air-conditioning system in a car works by manipulating refrigerant between a liquid and a gaseous state. As the refrigerant changes states, it absorbs heat and humidity from the vehicle and allows the system to give off cool, dry air.
Why is it important?
Your cooling and warming systems keep the inside of your vehicle comfortable for you and your passengers.  These systems are intended to warm up within a vehicle during the virus season and to give cool cooling during warm climates. Throughout the colder time of year or chilly climate, the vehicle's windscreen and windows can mist up, making it difficult to see out your windows. Maintaining these systems will help eliminate the haze by defogging/demisting the windscreen and windows.
How do I know if I need it?
It is probably time to check out your A/C if your your vents are blowing warm air or you see visible refrigerant leaks
How often should I get it?
You should check on your A/C about once a year.
Why do this with us?
You can trust our certified trained technicians to service your car… we know it inside and out!